Our System Tracks
Easy to fit, low life cycle costs and excellent maneuverability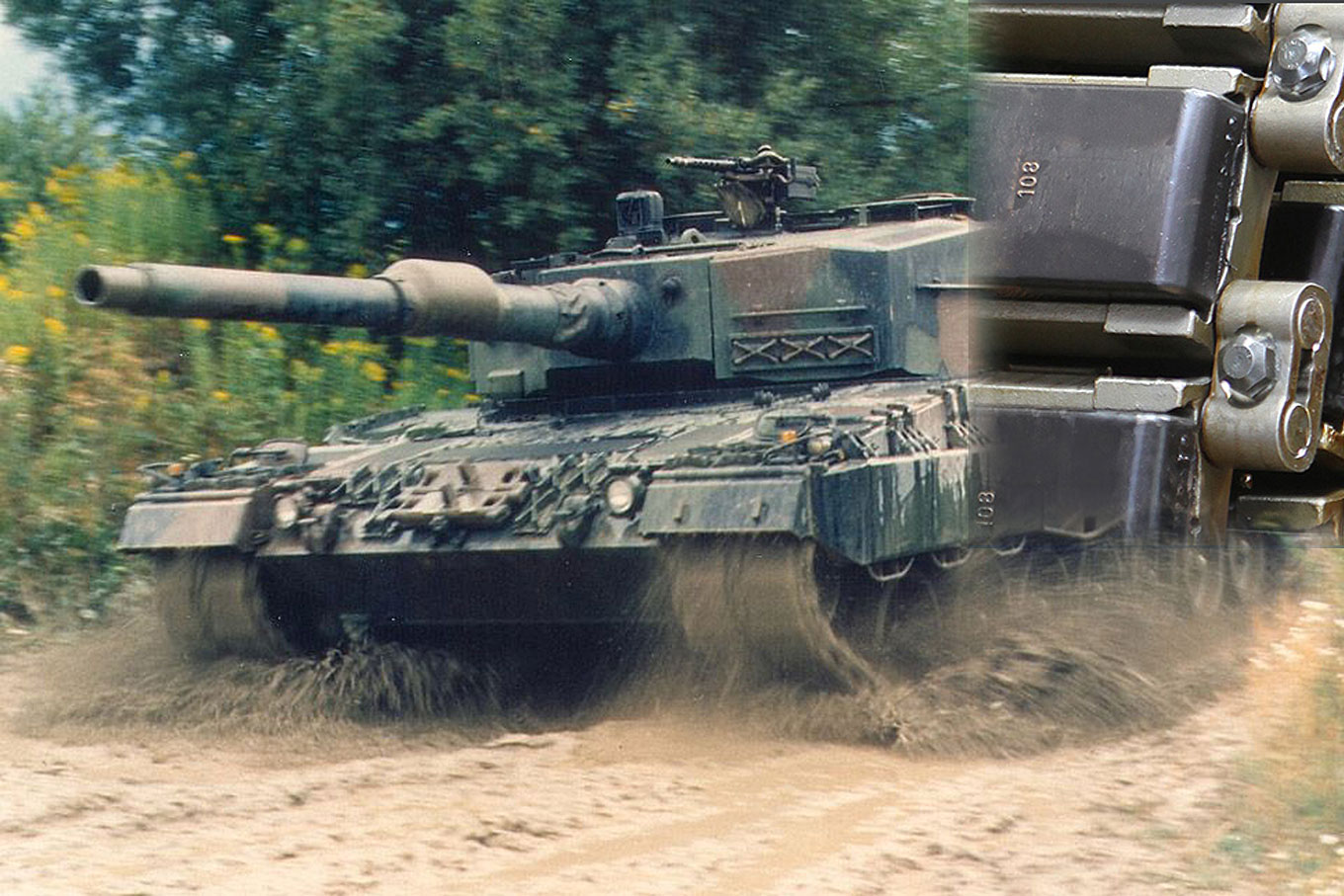 Due to the intelligent design there is no need for cost-intensive and work-intensive maintenance and inspection work by means of wear gauges; these are replaced by a simple optical inspection. This results in an easy handling and low personnel and maintenance costs.
In addition, the life cycle costs of our system tracks, due to their long service life, based on selected materials, optimized production processes and a mature product design, are reduced to a minimum.
Excellent maneuverability even in difficult terrain such as marsh, mud, ice and snow is assured Diehl Remscheid is one of the leading manufacturers of tracks for all types of tracked vehicles such as armoured personnel carriers, armoured personnel tanks up to the heaviest main battle tanks.
We offer solutions for all weight classes, from 2.8t up to solutions for more than 70t. For such a system to be able to perform optimally, all components must be optimally matched to one another.
The basic components:
Track links
Sprocket wheels
Guide wheels
Running rollers
Support rollers
Running pads
Traction aids
Connectors

are specially developed for the various vehicles and their different requirements and tasks.
Different rubber mixtures meet the requirements of different operational purposes.
Diehl Remscheid here offers a large number of optimally matched system components.

Diehl segmented band tracks - up to 20t and more
The segmented rubber band track by Diehl Remscheid - light in weight, easy to handle, selected for the protected transport vehicle BV 206 S of the German Federal Army (Bundeswehr).
The new Diehl Band Track 325B for the BV 206 features separating points can be disassembled into four easily carried segments. This facilitates considerably the assembly on the vehicle as well as transportation and storage. Now it is even possible to change the track in the field and under operational conditions, and that in a fraction of the time previously required. Individual replacement segments can be carried in order to be able to restore vehicle mobility in the fastet time possible if any track damage has occurred due to an accident or enemy action. The core of the band track 325B is formed by high strength ties whose new type of design and construction guarantees a long service life of the supporting structure.
Torsional stability, lateral force takeup and lateral guidance are further prominent features which surpass standard structures by far in the event of any peak loads.