Huginn X1
The Huginn X1 is designed as a total solution for reaching otherwise inaccessible or dangerous areas.
Its small size allows the Huginn X1 to be transported as hand luggage on aircraft or in the back of a car and as the system is capable of vertical take-off and landing (VTOL), there is no need for any launch mechanism or landing pad.
This combined with a deployment time of a few minutes the Huginn X1 is the perfect tool for reconnaissance and data collection in complex and diverse environments.
The advanced avionics in the Huginn X1 have been designed with ease of use in mind, enabling the operator to focus on the task at hand. Combined, these features make the Huginn X1 the total solution for a broad range of inspections, monitoring, surveillance and reconnaissance tasks.
The Huginn X1 stands out as it is designed to be operated after only minimum amount of training and by people with little or no technical knowledge.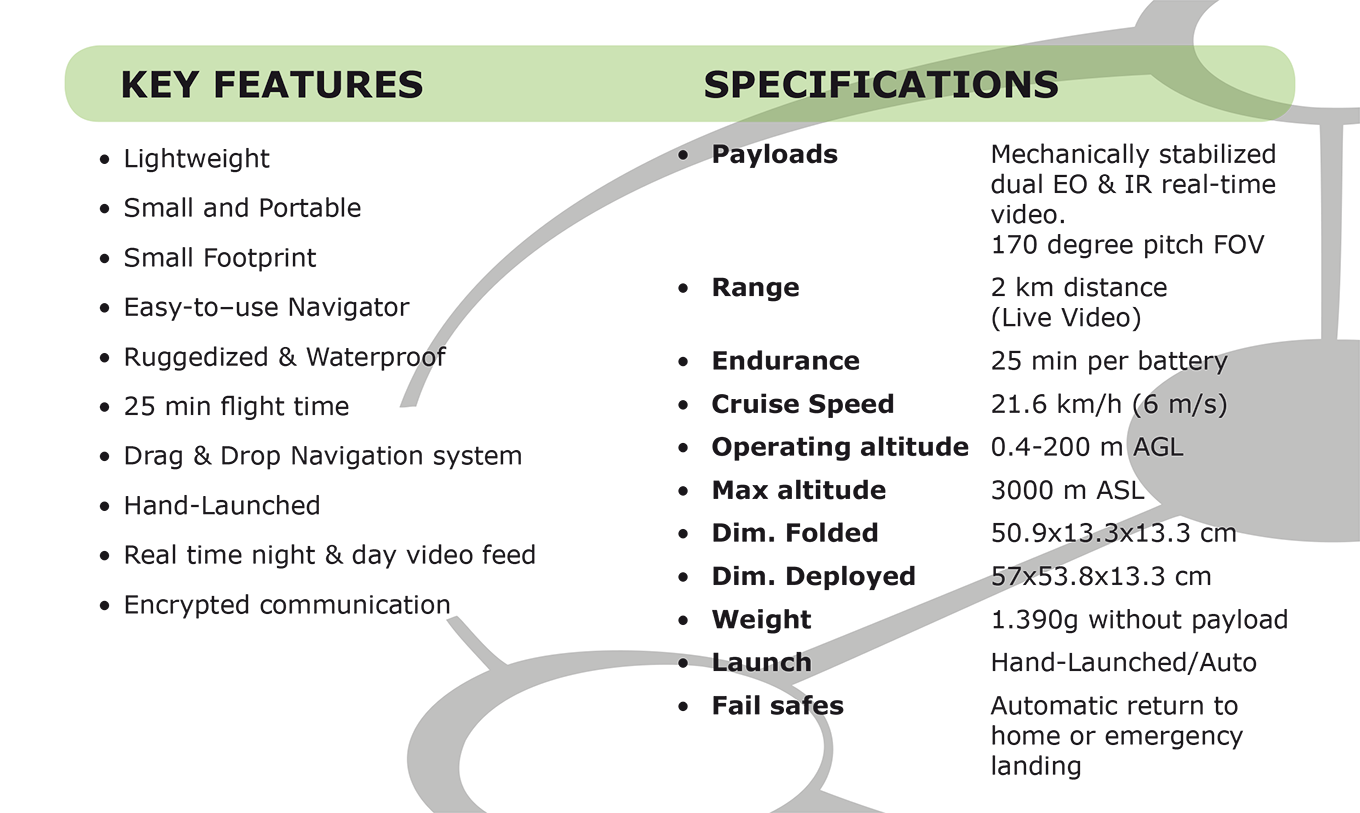 << Download PDF document
---
HEIDRUN V1
HEIDRUN V1 is a highly autonomous, fixed-wing, weather-resistant drone for reconnaissance, surveillance and aerial mapping missions with up to 2 hours flight time and live-video feed up to 25 kilometers distance.
Due to its unique design the aircraft requires no special infrastructure for take-off and landing.
Once airborne HEIDRUN V1 will autonomously fly missions along with returning to land fully autonomously at a predefined location. Fully manual control is also possible at any time.